SUN68 brengt de zon naar je toe met de collectie van casualwear. Naast navy inspired items, bevat deze collectie stijlvolle vintage designs en eigentijdse geometrische patronen. De SUN68 musthave voor de zomer? De blazer! In verschillende stoffen, kleuren en patronen, in combinatie met denim of een klassiekere broek, aan jou de keuze. Wij mogen enkele SUN68 Sneakers weggeven. Like ons op Facebook, volg ons op Instagram en laat je gegevens hieronder achter.
Fun in the sun voor hem
Een outfit voor elke gelegenheid is met SUN68 een eitje. Voor mannen zijn er deze zomer ​ klassieke stuks als polo's, t-shirts en sweatshirts, van sporty chique tot vintage inspired. Felle en natuurlijke kleuren wisselen elkaar af en maken de ultieme zomerse combo.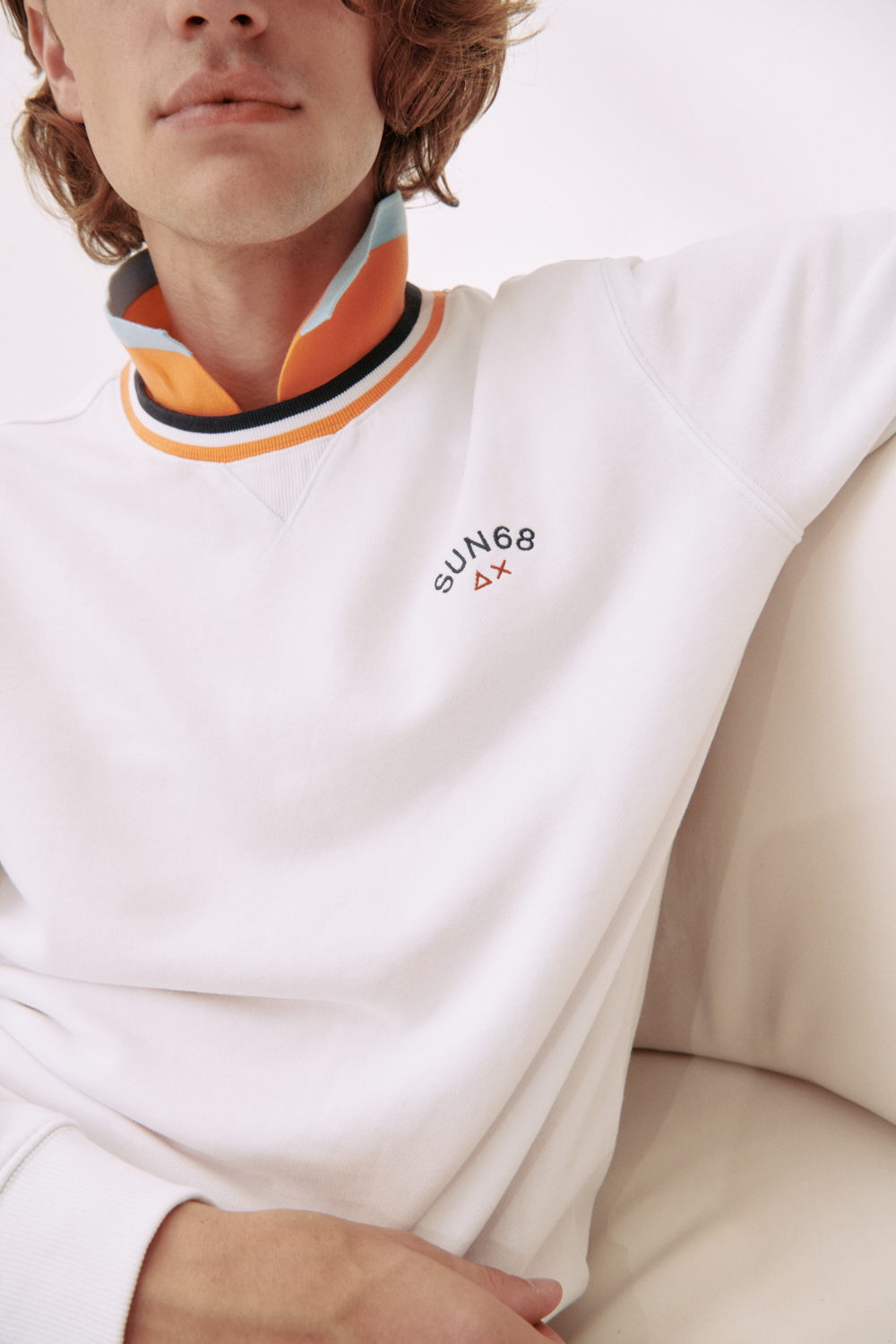 That's amore voor haar
Natural vibes zetten de toon voor de vrouwen. Levendige kleurencombinaties van fuchsia roze en fris oranje ontmoeten de neutrale tinten en creëren de perfecte outfit voor een zomerse dag. ​ Ook voor de vrouwen is de blazer onmisbaar!
Sneaker lovers
Een outfit is niet compleet zonder een paar sneakers van SUN68. Kies voor spannende kleurencombo's om je outfit totally summer proof te maken. ​