Een opvallende ode aan ontwerp en vrijheid: de Top Time Classic Cars Capsule Collectie van Breitling is een eerbetoon aan de klassieke sportauto's uit de jaren '60.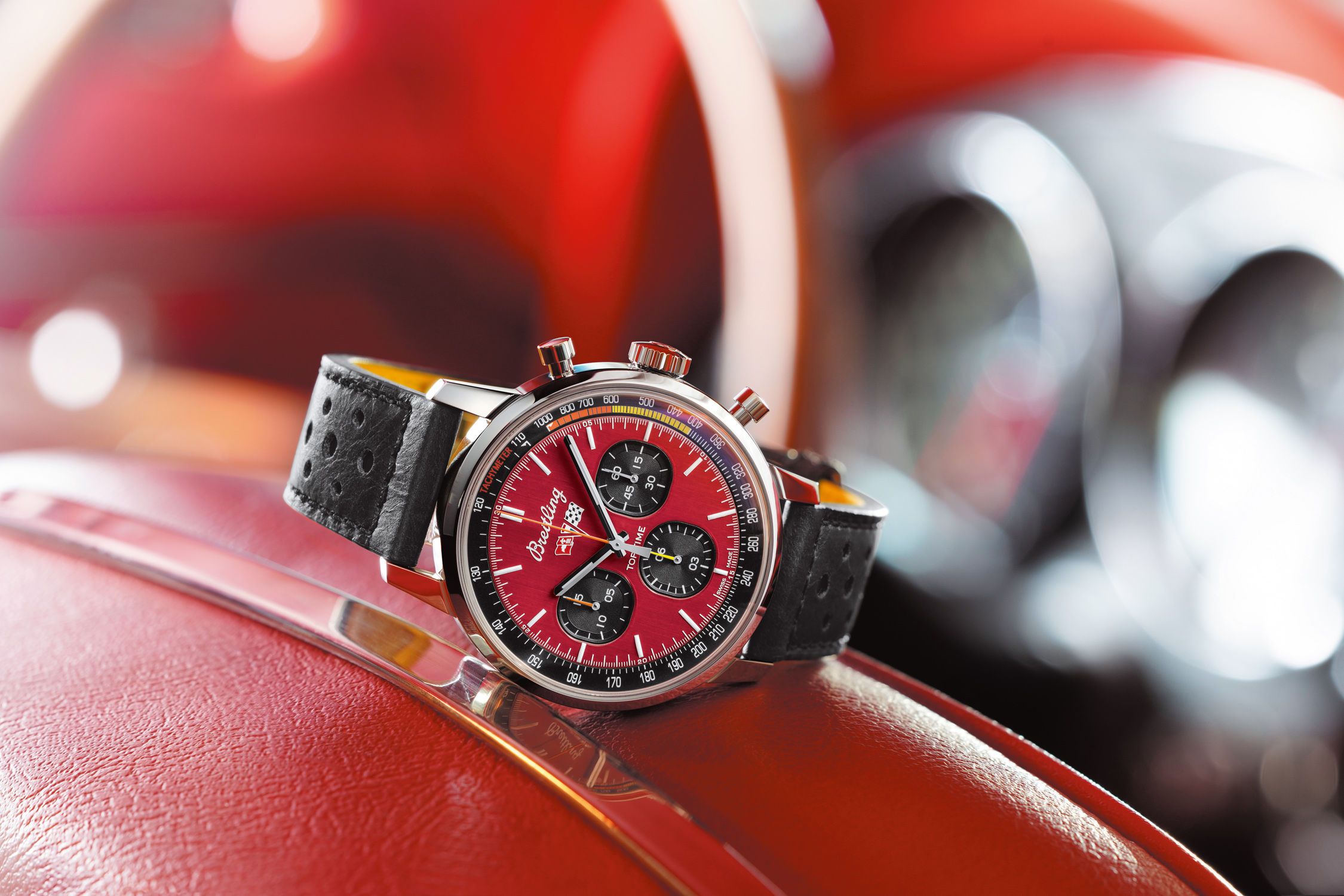 Dit onconventionele trio race-chronografen is geïnspireerd door de Chevrolet Corvette, Ford Mustang en Shelby Cobra, drie iconen van de Amerikaanse autocultuur. De horloges zelf zijn een eerbetoon aan de originele Breitling Top Time-modellen uit de jaren '60, die waren ontworpen voor "jonge en actieve professionals". De moderne retro-versies van nu zijn misschien wel nog jeugdiger en vrijer van geest dan vroeger.
"Het gaat om de reis, niet om de snelheid. En dat is waar, of je nu onder de motorkap aan het sleutelen bent of op zondag de weg op gaat om te genieten van deze schitterende machines", aldus de CEO van Breitling, Georges Kern.